[Last updated: 3 July 2014]
---
FREDERICK STEMBEL'S HISTORIC MIDDLETOWN HOUSE (1790-1980)
The following is a description of the house Frederick Stembel built for his family in 1790, at the age of 42, in Middletown, Maryland. It was surveyed by the Middletown Valley Historical Society of Middletown, Maryland (Pat Norberg, Project Chairperson) and donated to the Library of Congress's "Historic American Buildings Survey, Engineering Record, Landscapes Survey." These drawings were found on their website (http://www.loc.gov/pictures/collection/hh/item/md0324/). Frederick's last name was spelled 'Stemble' in the write-up that accompanied the drawings:
In the late 1700's, Middletown was a small, rural village, situated in the heart of a broad, fertile valley in the Maryland mountains. Through it passed a toll roadway known as the Frederick Pike that connected Baltimore with Cumberland and later became a part of the Great National Pike. Frederick Stemb[el], a Revolutionary War veteran and local resident, built his house along this road in Middletown in 1790. The house, as originally built by Stemb[el], was a five bay 2 1/2 story brick structure, with a one story brick kitchen appended to the rear. Stemb[el] himself was not a man of any great historical merit, but he did live in the house intermittently until his death in 1840. Soon after, the house was sold off within his family. Some time thereafter, a two story split log and mortar addition was constructed in the rear of the house; in the 1880's the south and west facades were "Victorianized" with the addition of the highly ornate wooden porch that featured decorative cast iron cresting. In 1926, the building was once again enlarged with the addition of the third story onto the main part of the house. After the death of its most recent owner, the Stemb[el] house was purchased by the adjacent Zion Lutheran Church, and in May 1980 the house was demolished to provide space for a church parking lot.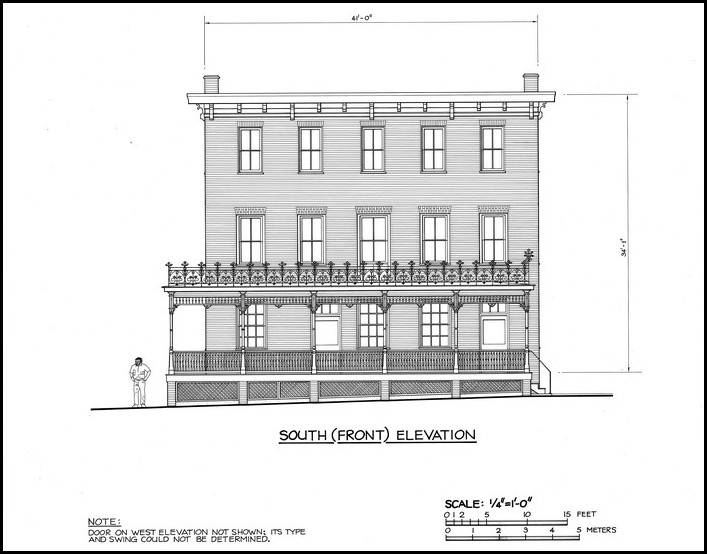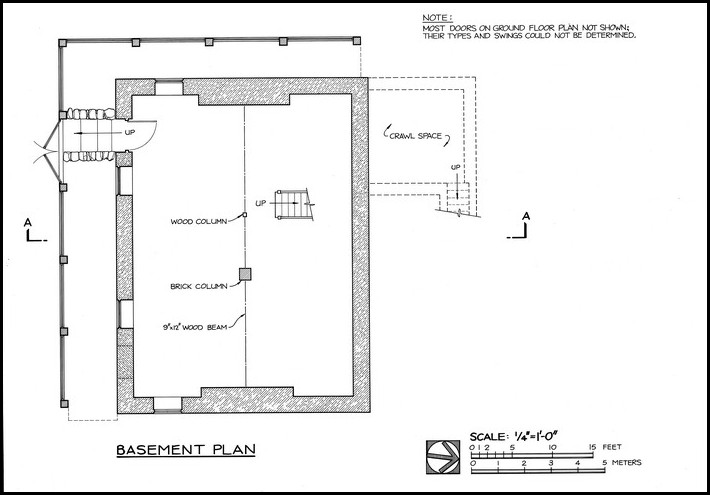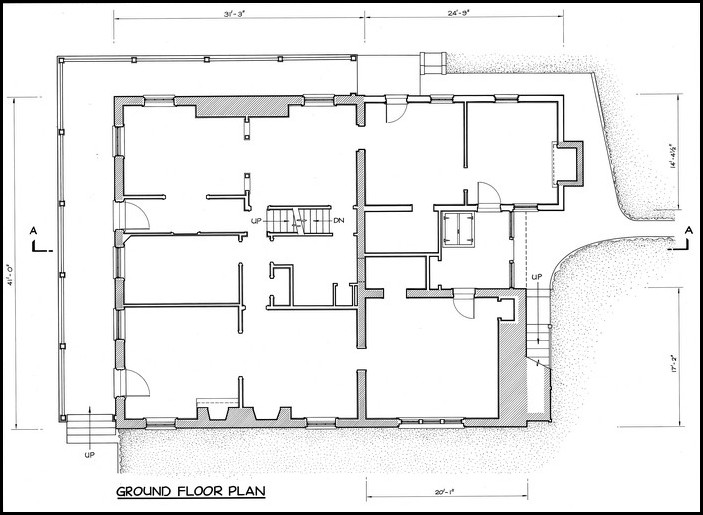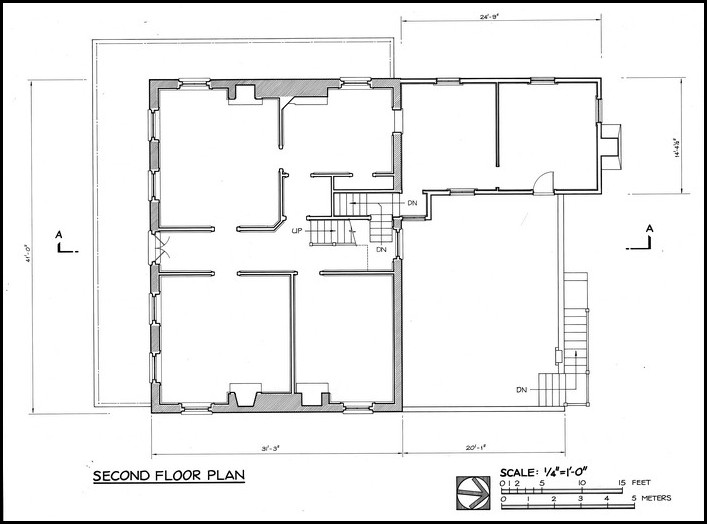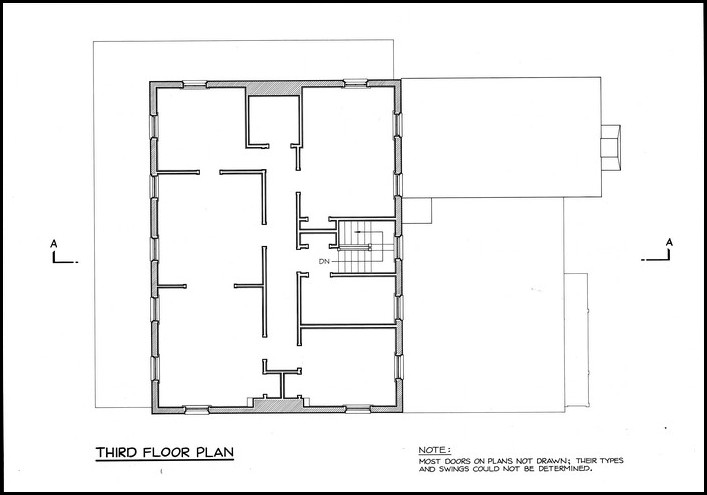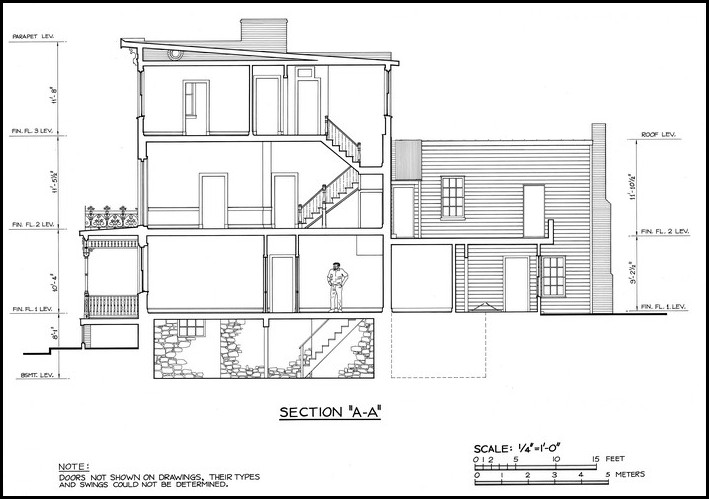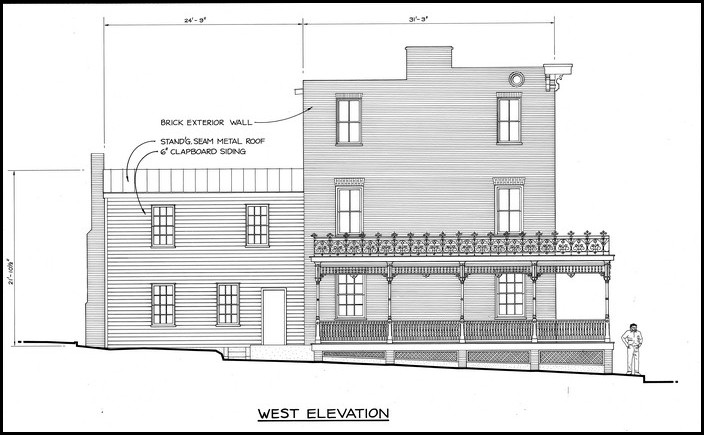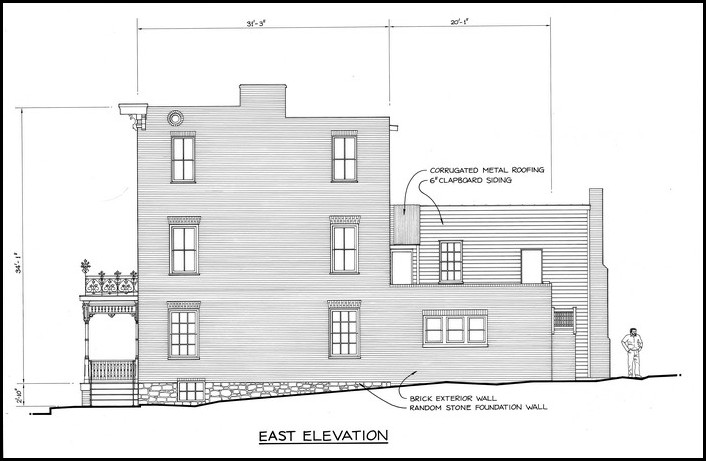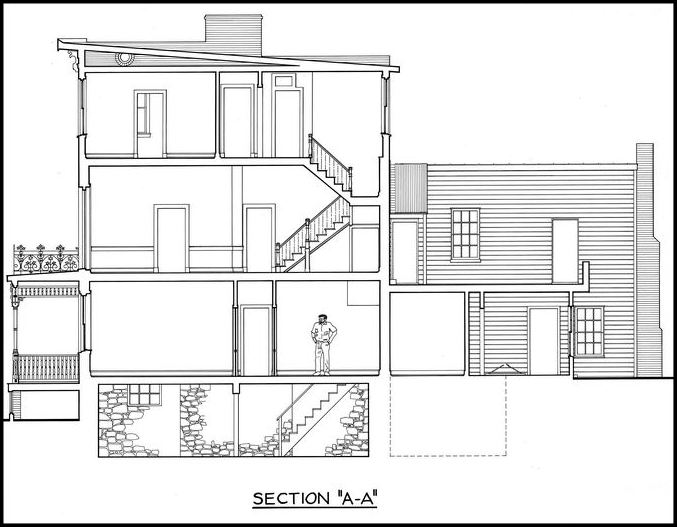 I believe the house remained in the family until at least 1897 when Perry Jonathan Levy died.
Credits:"The Frederick Stemble House Emergency Recording Project was undertaken in 1980 and 1981 by the Middletown Valley Historical Society of Middletown, Maryland; Pat Norberg, Project Chairperson. Project assistance was provided by the Frederick County Department of Economic and Community Development, Office of Historic Preservation, Cheryln Widell, Coordinator. Historical research, field surveying and deliniation were conducted by John Bowie and donated to the Historic American Building Survey Collection at the Library of Congress in Washington, D.C."